Measure, trend, adjust for real time process control
Improve recovery, lower costs, and achieve environmental compliance with your process with the help of FCT ACTech analytical equipment and sampling systems. FCT ACTech sample preparation equipment supplies companies with reliable, accurate data and critical input for the process control system. This allows operators to optimize their inputs, realize significant savings, and improve profitability. Our analysis and sampling systems can be designed and configured for all plant sizes to meet technical and layout constraints and provide the lowest total cost of ownership while maximizing throughput.
With the CMXα continuous online mineralogical analyzer plants can optimize the use of reagents and additives to improve operation and reduce costs. Providing a direct input prior to the flotation circuit the CMXα provides the information you need for product quality control.
The CMXβ is the ultimate process analysis tool designed to provide continuous online or at-line mineralogical and elemental analysis information, enabling miners to maximize recovery, increase production and quality control and optimize environmental control.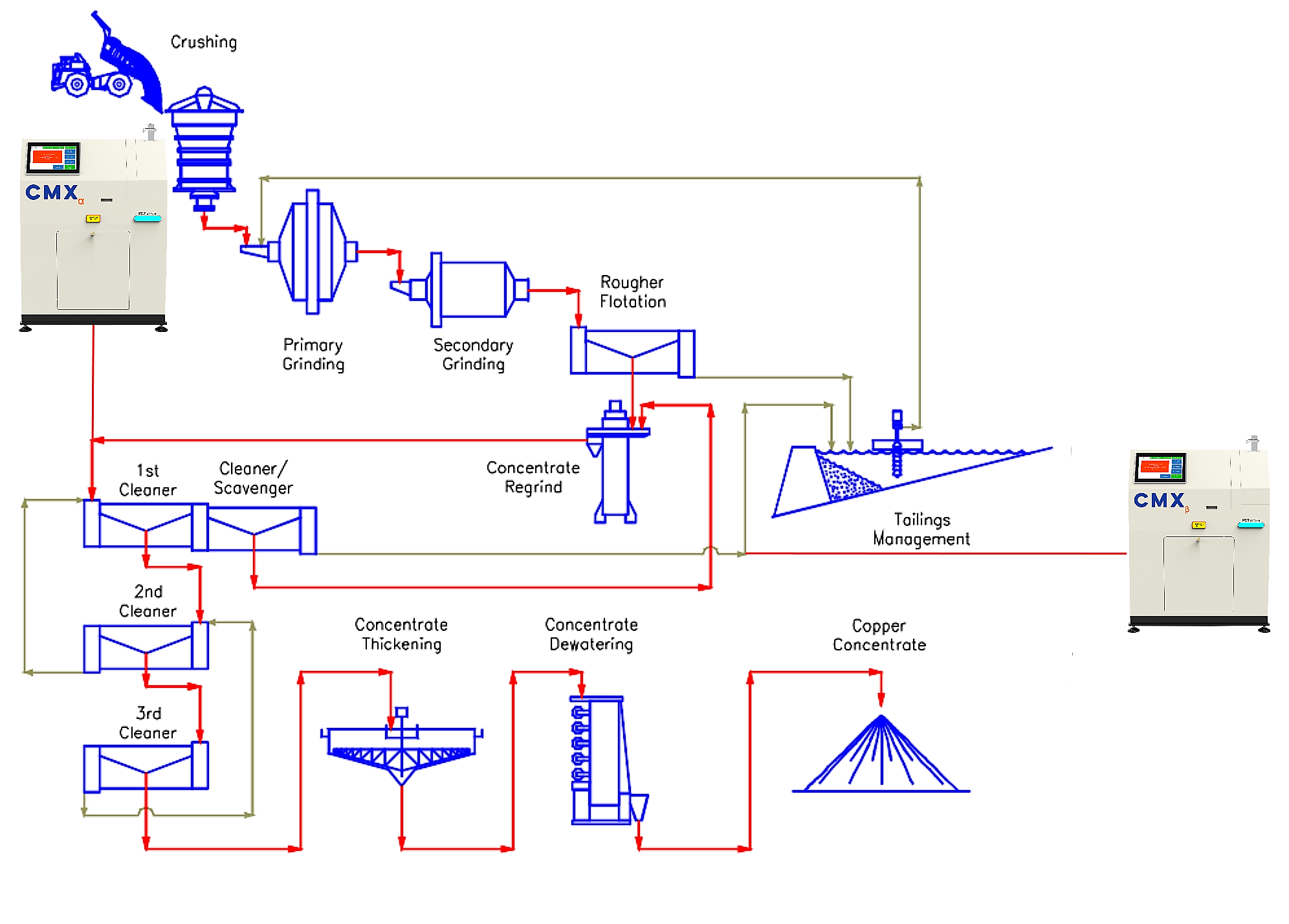 Improve your flash furnace performance by optimizing copper matte quality control and avoid valuable product discarded with the slag by continuously controlling your mineralogy and elemental analysis of your copper concentrate feed.
With the power of CMXβ dual EdXRF and XRD analyzer you can control continuously, online your heat and mass balance inputs into your flash furnace software management system. Available as a stand-alone unit or as a complete end-to-end solution including sampler, sample conveying and return systems, instrumentation and controls, the CMXβ is the essential process analysis machine for those who demand the best to improve recovery and maximize profitability in copper smelters around the world.